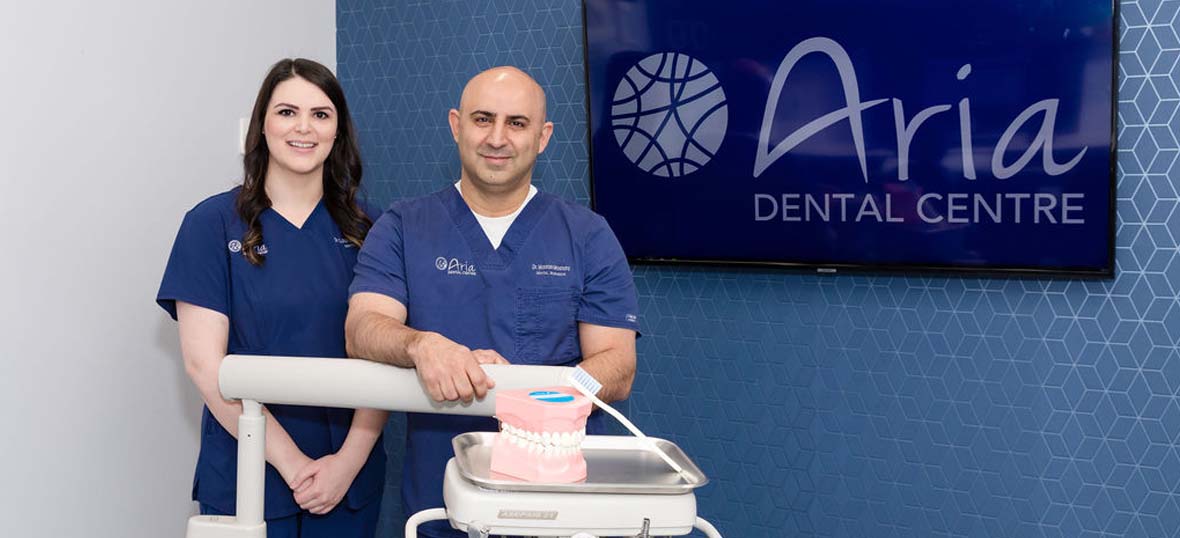 Our team of doctors and dental professionals takes pride in the long-lasting relationships we've built with our patients. Take time to get to know the people who will be caring for you.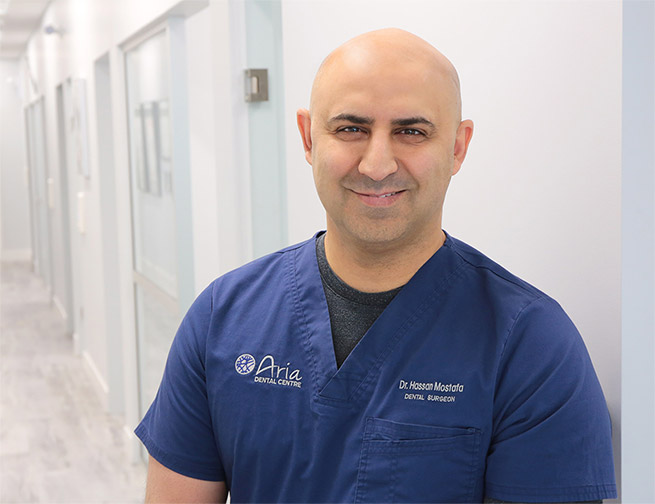 Dr. Hassan Mostafa
Dr. Mostafa grew up in London. He holds a degree in Biochemistry from the University of Western Ontario, and a Doctorate of Dental Surgery from the University of Detroit Mercy (2000). He has spent his entire 20-year career serving the London community and has owned and operated Aria Dental Centre for 16 years.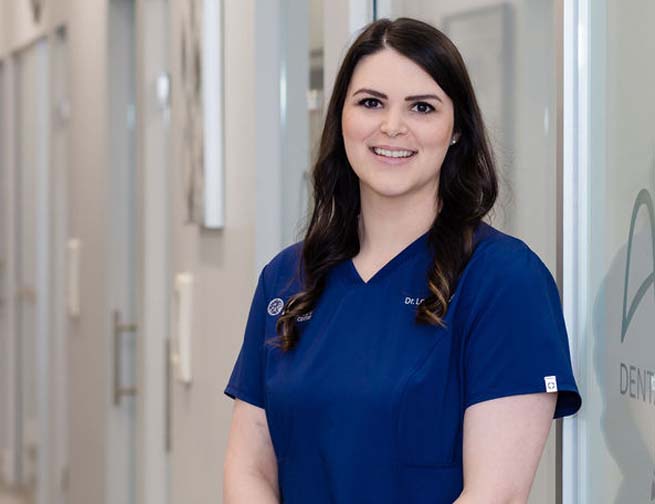 Dr. Laura Mirzai
Our patients love Dr. Mirzai's positive attitude and dedication. She grew up in London and went to the University of Western Ontario, where she graduated with a degree in Medical Sciences and a Major in Physiology. Which she was at Western, she went on a service trip to Costa Rica and Nicaragua. There, she worked in mobile clinics providing dental care to people living in the most remote areas of the country. It was on this trip that she fell in love with dentistry and travelling. Since then, she has travelled the world, and has visited 13 countries and 3 world wonders.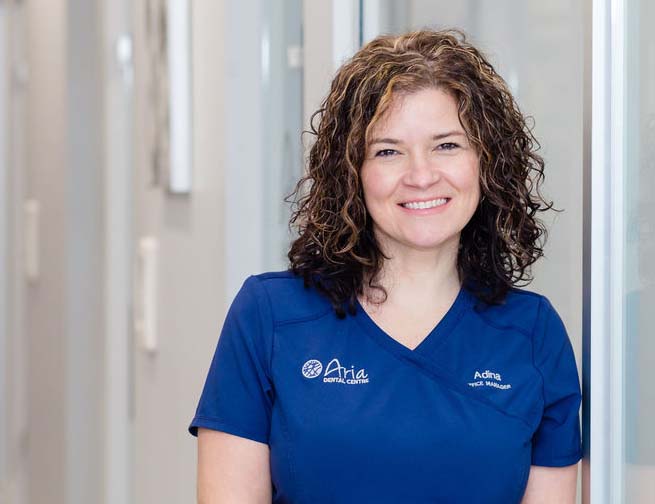 Adina - Office Manager and Certified Dental Assistant Level II
Adina has over 27 years' experience in dentistry, from dental assisting to overseeing our practice. She loves building relationships with our patients and works very closely with our clinical staff to keep our office running smoothly. Adina can also speak fluent Hungarian.
Our patients love Adina for her caring and encouraging manner and her dedication to their wellbeing. She loves to spend time with her family and immersing herself in the arts and culinary joys.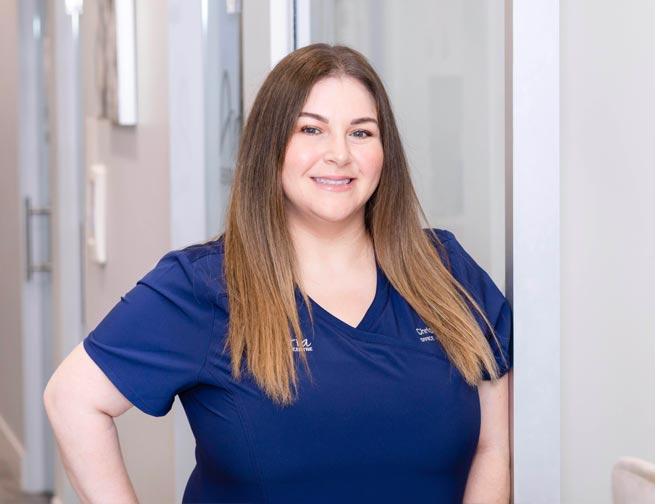 Christina - Administration
Christina was born and raised in London Ontario. She graduated from the Dental Assistant program from Fanshawe College in 2005. After years of working as a clinical Dental Assistant, she found her true passion for administration. She brings many years of experience working in the specialty of Orthodontics and is always happy to help patients with any questions or concerns. Patients love her positive and energetic energy.
In her spare time, she enjoys spending time with her family, friends, singing and being creative with Makeup Artistry.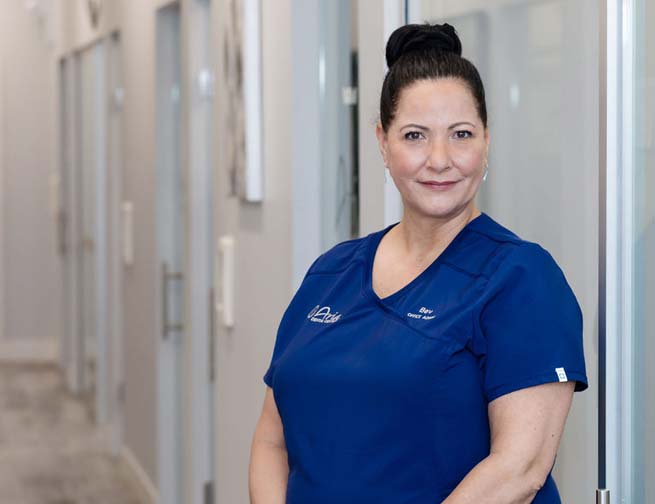 Beverly - Administration
Beverly works in the dental office at the front desk and loves to be able to interact with the patients. She comes to our office with over 25 years experience along with a degree in communications and uses that to help patients feel comfortable and at ease. She looks at each day as an opportunity to learn something new and exciting. Patients and co-workers know they can ask Beverly anything and she will always be open-minded and willing to solve whatever problem is put before her. She loves anything crafty, travelling and spending her free time with friends, family and her dogs, Banff, and Frankie.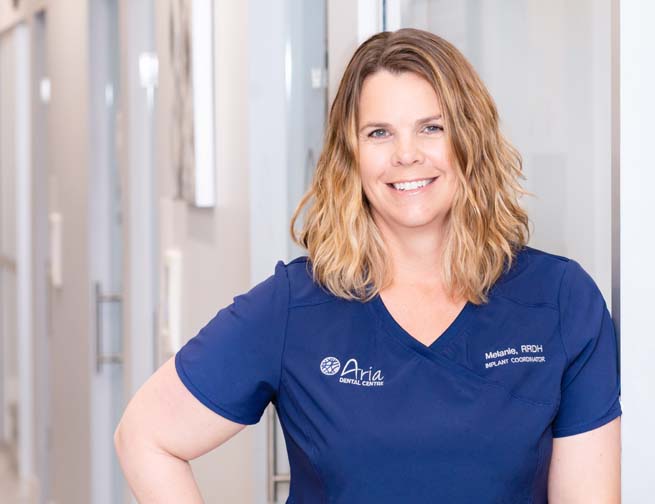 Mel - Implant Coordinator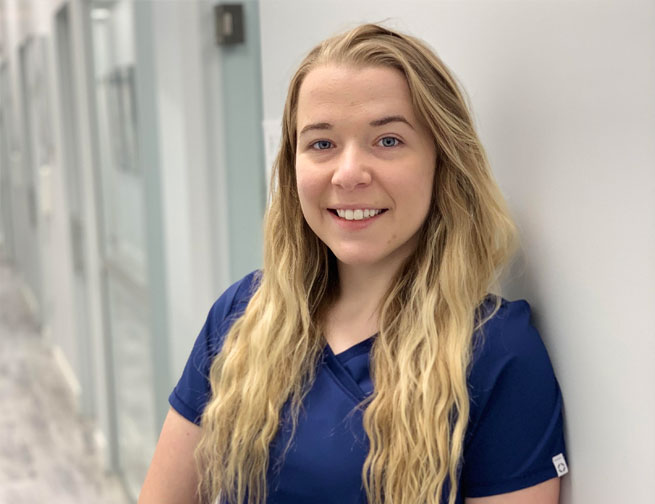 Alex - Hygienist
Alex was born and raised in Stratford, Ontario. She graduated from dental assisting at Georgian College in Barrie in 2017. She then worked for a year as a dental assistant in her hometown and decided to pursue her career in dental hygiene. After recently graduating from Georgian College and getting her advanced diploma in Dental Hygiene in March 2021 she moved to London and joined our practice. Passionate about preventative care, she encourages her patients to take great care of their teeth with oral hygiene instructions that suit everyone's individual lifestyle.
In her spare time, Alex enjoys exploring new hiking trails, camping, and kayaking trips.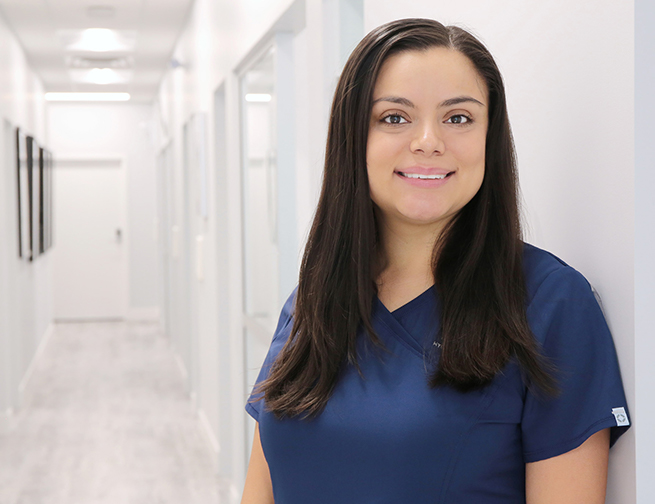 Tania - Hygienist
Tania was born in Mexico and raised in London. She worked as a dental assistant for two years before attending the Dental Hygiene Program at Fanshawe College. She graduated in 2010.
Tania is committed to providing the best dental care possible to help her patients have a healthy smile. She can serve patients in English and Spanish.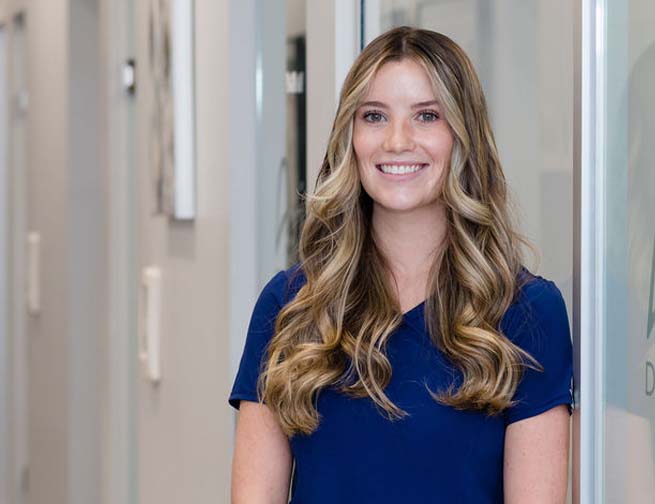 Courtney - Hygienist
Courtney was born and raised in Brandon, Manitoba. She attended the University of Manitoba and received her dental hygiene diploma in 2021 and is currently completing her Bachelors degree in Microbiology. She has recently moved to London and is very excited to help her patients improve their smiles. Outside of the office, Courtney likes to hike, golf and cheer on the Winnipeg Jets.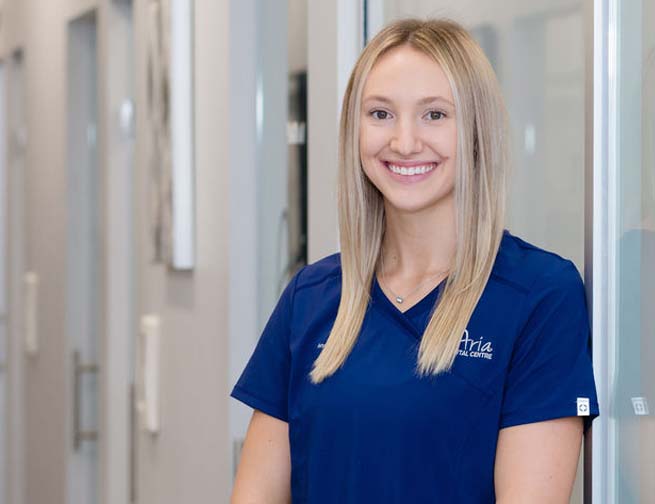 Abigail - Hygienist
Abi grew up in St. Marys, Ontario. She graduated with an advanced diploma in Dental Hygiene from Canadore College in July 2021. She enjoys getting to know each patient and strives to make their dental experience positive by providing quality care. She collaborates with her clients to achieve a healthy, confident smile. Abi enjoys spending her free time outdoors, living an active lifestyle, including exercising, hiking, and biking. She also likes spending time with her dog, Max.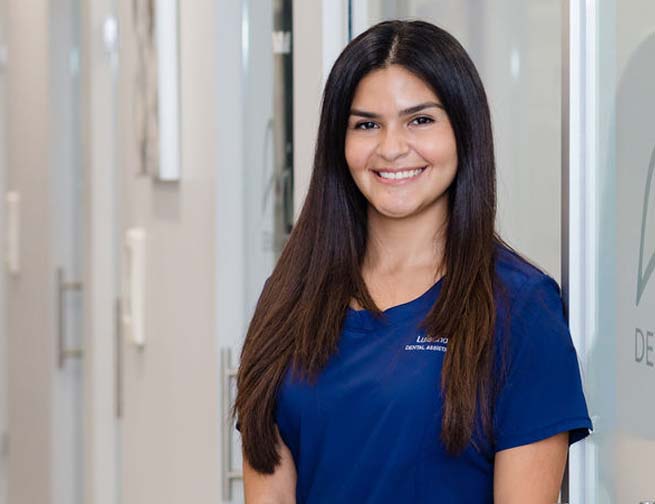 Luisana - Dental Assistant Level II
Luisana came to Canada from Venezuela in 2009. She works closely with our dentists to provide the best care to our patients, who appreciate her calm and caring presence. Luisana got to know our practice when she was a shift supervisor at the Starbucks next door, and she soon became a patient. She was inspired by her experience with our office and completed the Dental Assisting program at Medix. She joined us in 2017.
At home, Luisana has a daughter and two cats.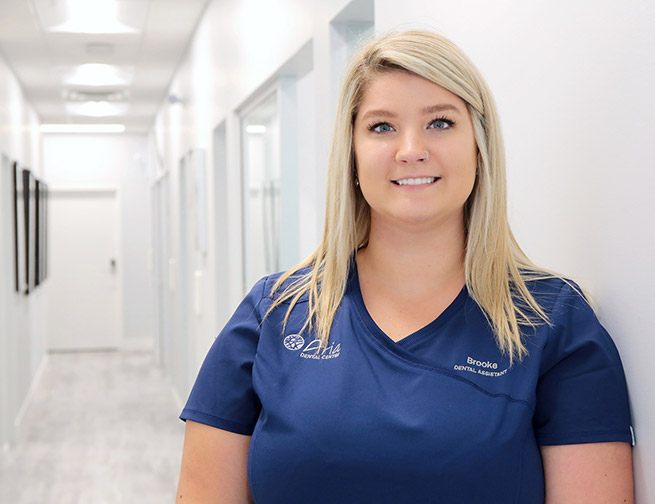 Brooke - Dental Assistant Level II
Brooke was raised in Strathroy. She graduated from the Dental Assisting program at Fanshawe College in 2016 and joined us soon after. Brooke specializes in CAD/CAM design and fabrication of crowns, bridges, and veneers with our in-office system. She also oversees our inventory and Infection Prevention and Control systems to keep our office environment healthy and safe.
Outside the office, Brooke is an accomplished hockey player.