Dr. Mirzai grew up in London, Ontario and attended Western University for her undergraduate degree in Medical Sciences with a Major in Physiology. During this time, she went on a service trip to Costa Rica and Nicaragua where she provided dental care to citizens of all ages via mobile clinics that served the most remote areas. It was on this trip that she fell in love with dentistry and with travelling. Since then Dr. Mirzai has taken every opportunity to travel, and has currently visited 14 countries and 3 world wonders.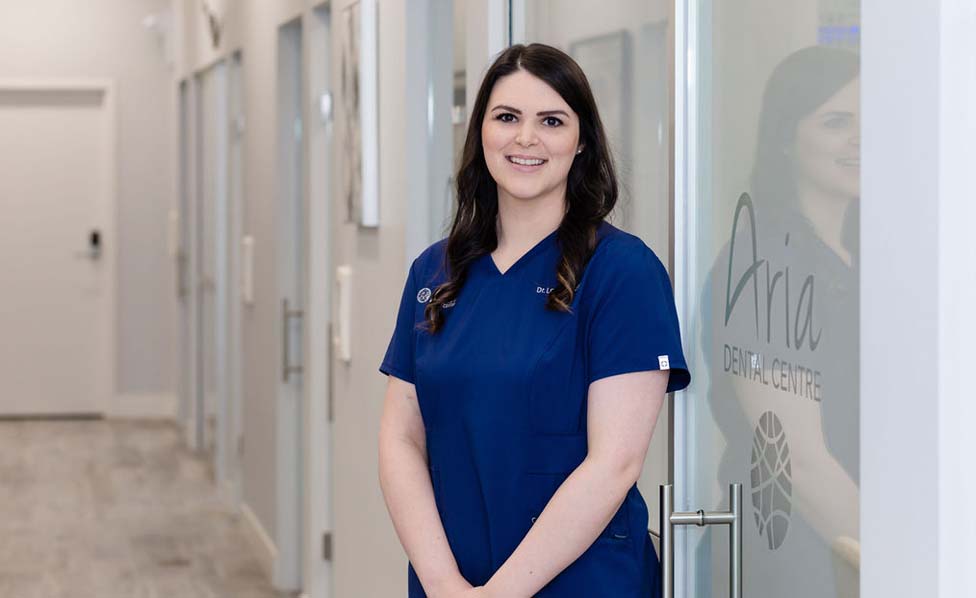 Dr. Mirzai attended Schulich School of Dentistry at Western University and received her Doctor of Dental Surgery Degree with Distinction. She also received the Schulich Dentistry Award in Professionalism and Ethics, which recognizes a student who has demonstrated high levels of professionalism on the clinic floor with patients, staff, faculty, and other students.
In her spare time, Dr. Mirzai enjoys spending time with family, reading, playing piano and traveling. Her positive attitude, dedication and integrity make her a great asset to the team at Aria Dental Centre.