Do you or your child want straight teeth?
Orthodontics is a specialty in dentistry designed to create your best possible smile through tooth movement and jaw alignment. Straight teeth are not only essential for a beautiful smile, but they are vital for proper speech, chewing and ideal oral health and maintenance.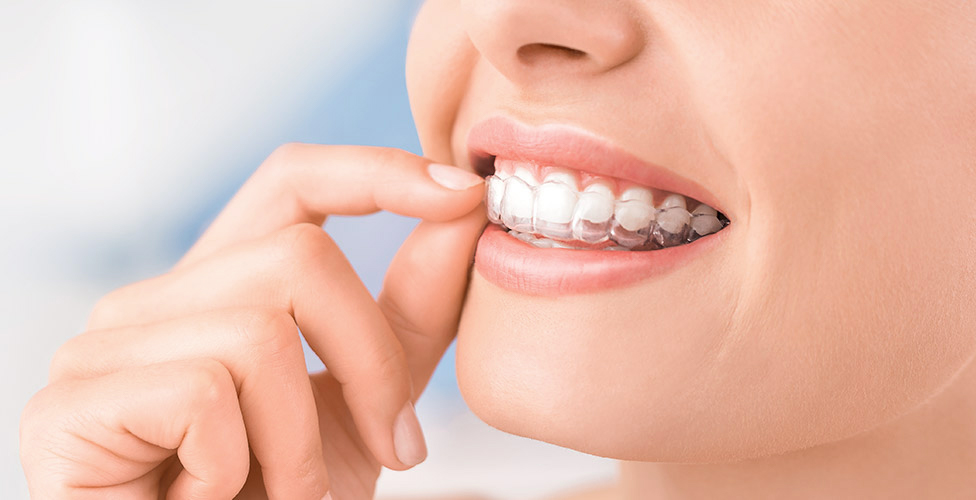 At Aria Dental Centre, we have a board-certified specialist in Orthodontics who diagnoses and provides treatment for our patients on Fridays. Our Orthodontic team will help you or your loved one achieve their perfect smile.
With the continuous advances in dentistry, we offer early interceptive treatment for children as early as seven when required. Orthodontic treatment can be completed in many different ways. Treatment options include traditional metal braces, tooth coloured ceramic braces, invisible behind-the-teeth braces as well as Invisalign.>
Metal or Ceramic Braces
Traditional metal braces use brackets, springs, wires, and elastics to gently move your teeth into the correct positions. Modern braces are a proven and effective treatment. For most patients, treatment lasts an average of two years.
Invisalign Clear Aligners

Invisalign aligners are an alternative to braces that may work for some patients. The aligners are virtually invisible while you wear them, and they can be removed to brush your teeth or when you are eating. Invisalign treatment takes approximately two years for most patients.
Contact our office to schedule a free consultation and our team will help you make an informed choice about which treatment option is best for you or your child.
Once treatment has commenced you can finance the cost of the treatment through monthly payments after any insurance benefits have been factored.